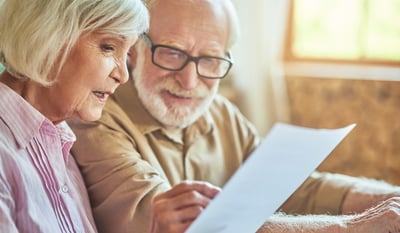 A picture may be worth a thousand words, but it can only tell part of the story. This is why when making a decision as big as what senior living community you'll call home you need the detail that only a tour can provide. But even a tour is only as good as the understanding you walk away with and that's difficult when communities often focus on trying to wow you with bells and whistles alone. Unless you're prepared going in, that is. We can help with these tips on what to look for and the questions to ask when touring senior living communities.
Before You Tour Senior Living Communities
For your tour(s) to be the most productive, there's some prep work you need to do beforehand. This involves prioritizing your wants and needs. In doing so you're not only saving yourself the trouble of touring senior living communities that aren't a fit, but you'll also avoid being overwhelmed by all the options available to you in communities that are contenders. Here's what you should consider:
Realistically assessing your current needs like whether you need help with personal care, need support managing health conditions, would like the convenience of housekeeping, home maintenance, and meals provided, and/or would like a more social, active lifestyle, for example.
The levels of care in senior living with a look at our recent blog which details the options available [link to A Look at Senior Living Care Options]
The senior living community features that are non-negotiable like being pet-friendly or having two-bedroom floor plans, or simply nice-to-have such as concierge services and multiple dining venues, for example.



Questions to Ask When Touring Senior Living Communities
After you've considered the above, ideally, you can identify two or three senior living communities that fit your needs and wants in which to tour. You'll have the option of touring senior living either virtually or in-person in most communities today. But however you decide to tour, you'll have an easier time comparing when you're looking for the same things and asking the same questions at each community. We suggest the following:

Accommodations and Campus
What accommodations are available? What are the differences in the cost for each?
Is community occupancy high or low?
How's the location?
Can residents personalize their space?
Is the campus well maintained?
How do you feel about the appearance, comfort, and cleanliness of the accommodations as well as the dining, common and outdoor areas?
Lifestyle and Wellness
Does the menu have a variety of nutritious and appealing offerings? Can you sample the food?
Does the community accommodate special dietary restrictions or requests?
What types of activities (exercise, wellness, enrichment, social, etc.) are offered?
How often do residents leave the community for outside activities?
How often are housekeeping and laundry services provided?
How do you feel about the level of amenities available? Do they fit your needs and wants?
Can friends and family visit anytime? Are there common and private spaces to gather with them?
Is the community pet-friendly?
Staff and Care
What level of daily assistance can residents expect?
What qualifications are required for the staff?
Are staff members offered additional and/or continuous training opportunities?
What is the staff-to-resident ratio during the day and at night?
How do staff members interact with residents and you? Do they seem friendly and compassionate?
Does the community accommodate special needs, such as diabetic care?
Safety and Security
How does the community handle medical emergencies?
How is the community secured?
What safety features are available?
Is transportation offered?
Cost
What are the monthly costs for housing and care?
What services are included in those costs? What services are add-ons?
What are the payment options?
For more information on touring senior living, download our Family Decision Toolkit. Or contact us today to schedule a tour.