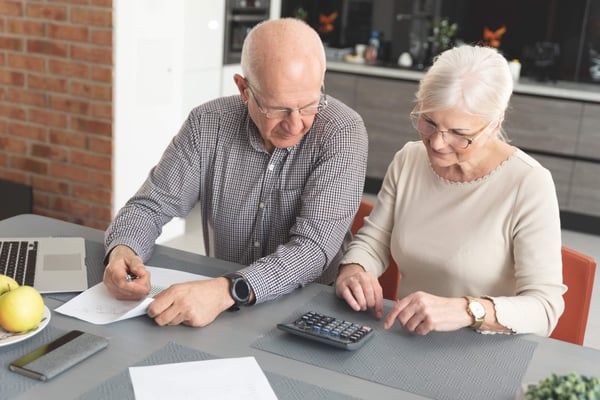 If you or a loved one is considering long-term care and you'd like to take advantage of the benefits of those services in senior living, you may be wondering how to budget for them. While every family's circumstances are different, there are three general steps you should follow to help in funding senior living.
Understanding Long-Term Care
Before we get into budgeting, let's provide more detail on what long-term care encompasses. Long-term care services help seniors live as independently and safely as possible when they can no longer perform everyday activities on their own.
Non-medical long-term care services may include:
Personal care such as bathing, dressing, grooming, using the toilet

Medication management

Meals and assistance with eating

Transportation services
Medical services may include help with recovery from illness or surgery, physical, occupational, or speech therapy, and/or assistance with an ongoing health condition or disability.
Long-term care services can be provided at home or in a senior living community. Beyond quality care, the benefits of long-term care in senior living include a convenient, active, and social lifestyle, as well as home upkeep, cooking, and housekeeping, in addition to a range of amenities and social and enrichment opportunities.
For more information, download our

Senior Funding Guide

today!
Three Steps for Funding Senior Living
You may have more to put towards funding senior living than you think. That's why we recommend these three steps to start the budgeting process.
1. Get organized
– You can't put together a budget for funding senior living without a complete financial picture, so gather documents that include:
Bank and brokerage account info

Mortgage papers

Deeds

Insurance policies

Monthly and/or outstanding bills

Pension statements

Other retirement statements (401k, IRA, etc)

Stock and/or bond certificates

Social security statements
2. Take stock financially
– With all your financial information at hand, you can now think about what assets you could put toward funding senior living and how that might affect your budget. Consider these things:
Your home – Would you consider selling or renting it for income?

Your savings – Can you use rainy-day funds, stocks, or bonds?

Your income – Do you have a pension, Social Security benefits, or other personal property that may be potential income?
3. Look at options to help in funding senior living – You may also have options to offset the cost of senior living, such as long-term care insurance if you're planning far enough ahead. Additionally, If you're a veteran or the surviving spouse of a veteran, you may also be eligible for the Aid & Attendance benefit. Or, you might even consider a life insurance conversion or reverse mortgage to help with costs.
Bonus Tip for Funding Senior Living
Unless the need for long-term care is urgent, you may be surprised how quickly savings can add up to help in funding senior living. To help your budget, you could consider waiting to start collecting Social Security to maximize your monthly benefit or talk with your financial advisor and accountant to maximize your investments and tax deductions. What's more, don't forget to look at ways to decrease your spending in daily life.
For more information, download our Senior Funding Guide today! Contact us to schedule a tour today.