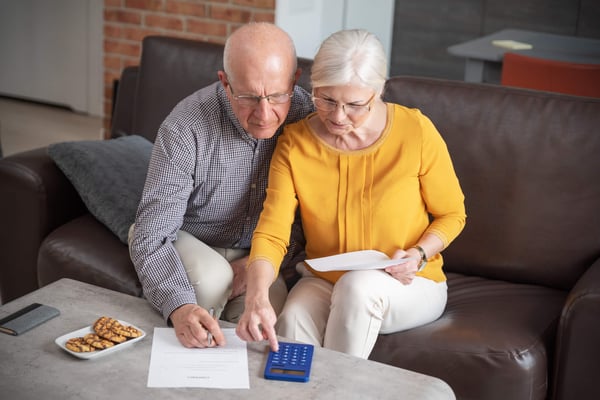 Congratulations, you or your loved one have decided to move to senior living. That's a big step, but there are a few more before you can relax and reap the benefits of your new home. Next, you have to decide on the right community, but how do you go about doing that? Honestly, it can get overwhelming, especially once you start to go down the rabbit hole of options online. That's why touring your top contenders is a must. To make the most of the experience when you tour a senior living community, check out these tips.
Before you tour a senior living community
For your tour(s) to be the most productive, you must prepare beforehand by prioritizing your wants and needs. In doing so, you're saving yourself the trouble of visiting senior living communities that aren't fit and being overwhelmed by all the bells and whistles shown to you during the tour. Consider the following before you tour a senior living community:
Realistically assessing your current needs

,

such as whether you need help with personal care, need support managing health conditions, would like the convenience of housekeeping, home maintenance

,

and meals provided, and/or would like a more social, active lifestyle, for example.

The type of senior living

that matches the needs above. Your options include the following.

Independent Living – Ideal for seniors who can still live independently as the lifestyle focuses on convenience and active living with home upkeep, cooking, and cleaning provided. Residents also enjoy a range of amenities as well as social and enrichment opportunities.

Assisted Living – Provides many of the same services, amenities, and activities as independent living. Still, you'll also have assistance with daily tasks such as bathing, dressing, and medication management. Onsite medical care is also available.

MemoryCare – Exclusively for those with Alzheimer's and dementia, memory care offers 24-hour support in a secure, nurturing environment with specially trained staff.

The senior living community features

that are non-negotiable, like being pet friendly or having two-bedroom floor plans, or simply nice-to-have options, such as concierge services and multiple dining venues, for example.

Narrowing your list online

with specific searches like "type of senior living in city, state." Then narrow those results further by visiting each community's website and checking to see if they have the features you've prioritized above.
When you tour a senior living community
After considering the above, ideally, you can identify two or three senior living communities to tour. As you tour communities, you'll have an easier time comparing if you look for the same things and ask the same questions at each. We suggest the following when you tour a community.
Accommodations and Campus
What accommodations are available? What are the differences in cost for each?

Is community occupancy high or low?

How's the location?

Can residents personalize their space?

Is the campus well maintained?

How do you feel about the accommodations' appearance, comfort, and cleanliness, as well as the dining, common, and outdoor areas?
Lifestyle and Wellness
Does the menu have a variety of nutritious and appealing offerings?

Can you sample the food?

Does the community accommodate special dietary restrictions or requests?

What activities (exercise, wellness, enrichment, social, etc.) are offered?

How often do residents leave the community for outside activities?

How often are housekeeping and laundry services provided?

How do you feel about the level of amenities available? Do they fit your needs and wants?

Can friends and family visit anytime? Are there common and private spaces to gather with them?

Is the community pet

-

friendly?
Staff and Care
What level of daily assistance can residents expect?

What qualifications are required for the staff?

Are staff members offered additional and/or continuous training opportunities?

What is the staff-to-resident ratio during the day and at night?

How do staff members interact with residents and you? Do they seem friendly and compassionate?

Does the community accommodate special needs, such as diabetic care?
Safety/Security
How does the community handle medical emergencies?

How is the community secured?

What safety features are available?

Is transportation offered?
Cost
What are the monthly costs for housing and care?

What services are included in those costs? What services are add-ons?

What are the payment options?
For more about what to look for when you tour a senior living community, download our Choosing the Right Community Guide today!